The Hyundai Elantra - Affordable Luxury
Are you on a budget yet don't want to sacrifice style? The Hyundai Elantra is an excellent choice for drivers in Harrisonburg, VA. Let us show you how the Elantra can save you money at Harrisonburg Hyundai.
We know not all of our customers are ready to jump into the top of the line vehicle. Some of our friends are on a budget, and we have all been there at one time or another. Maybe it is because you are a recent college grad or simply need another car for your family. The Hyundai Elantra is a fun, budget-friendly choice, and we have them in stock at Harrisonburg Hyundai.
Affordability, Check
For our budget-conscious friends who need an affordable sedan, the market can be quite limited. The Hyundai Elantra is an excellent option for those who need a low monthly payment and stay on track with their finances. The great news is, you don't have to sacrifice style for a highly affordable vehicle. The Elantra is a super value with a starting MSRP of just $18,850, which puts it in the realm of most people's budget with a low monthly payment.
It is also fuel-efficient. In fact, it gets an EPA estimated 28 miles per gallon in the city and 37 miles per gallon on the highway. That means you won't have to stop as often to fill up your gas tank, which saves you both time and money. We all know that time is precious, so you kill one two birds with one stone. Let us show you how much money the Hyundai Elantra can save you when you talk to one of our product specialists at Harrisonburg Hyundai today.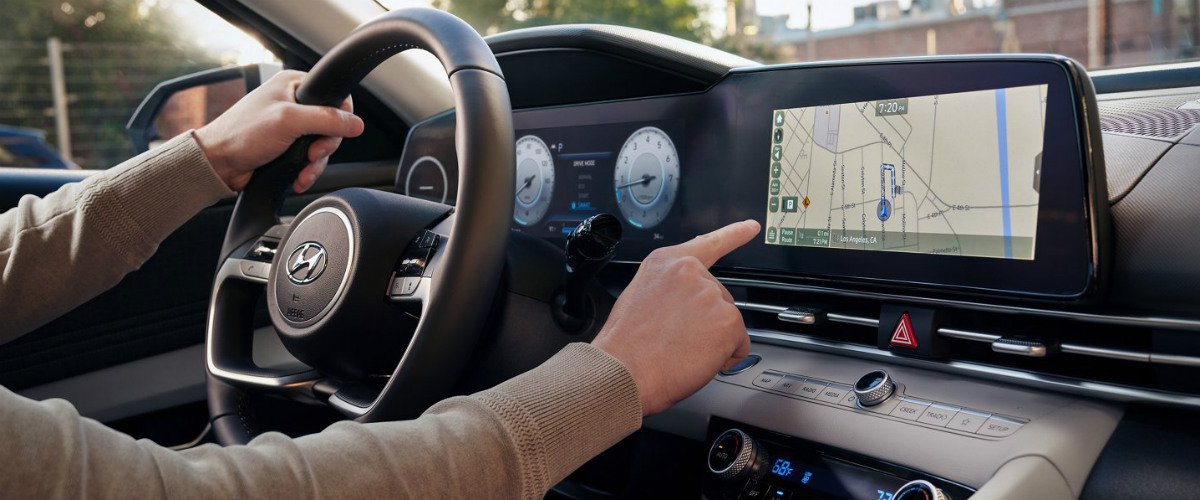 Comfort & Convenience
You might not think that an affordable vehicle can offer you the comfort and convenience that you desire, but think again! The Hyundai Elantra is one of the most comfortable cars in its class and gives you convenient features that make driving easy and enjoyable. Slip into the cabin and feel the comfort of the leather seats. Turn on the heated seat and give yourself another layer of comfort that soothes you as you drive.
Open the power sunroof and get fresh air or your daily dose of vitamin D. Find your ultimate driving position with the 6-way power-adjustable driver's seat and save it for later with the Integrated Memory System. The steering wheel even has the buttons for audio and cruise control conveniently located so you can keep your hands on the wheel. We can help you understand how the Elantra can improve your drive at Harrisonburg Hyundai.
Connected Audio
Most states are tightening down on distracted driving laws. That is where the Hyundai Elantra shines! It offers you connectivity that allows you to use your smartphone without taking your eyes off the road or your hands off the steering wheel. The Elantra offers Android Auto and Apple CarPlay. These features allow you to use your smartphone's cord and plug it into the designated USB port.
Once you have downloaded the app, you can use your phone to make hands-free phone calls, send text messages, get turn-by-turn directions with real-time traffic updates, stream your favorite music, access your calendar, and more, all with the sound of your voice, thanks to the Bluetooth technology. Our technology experts are standing by at Harrisonburg Hyundai to give you a full demo of these features and more today.
Discover The Diverse Selection Waiting For You At Harrisonburg Hyundai
At Harrisonburg Hyundai, we believe you deserve options. That is why we keep a substantial inventory of the popular Hyundai Sonata on hand for you to choose from. We carry various models with various options and colors so you can find the one that meets your lifestyle and your budget. Our product specialists are knowledgeable about all things Hyundai and are standing by to serve you.
We welcome you to browse our extensive inventory online and then schedule your test drive. You can also get pre-approved for financing to save you time if you prefer. We look forward to meeting you and can't wait to earn your business. Thank you for considering us as your dealer of choice.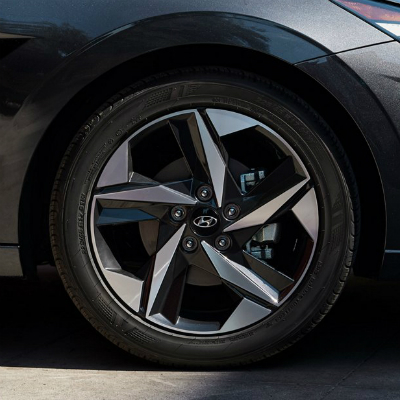 Get Much More in the Hyundai Elantra
When you own a new Hyundai Elantra, you're confident in every mile you spend behind the wheel; and because you know the quality and reliability of Hyundai, you know that means many, many miles. That confidence in what comes under the hood is matched with the confidence you need in the safety of you and your passengers. Ask the dedicated Harrisonburg Hyundai team of pros about the Hyundai Elantra to see how the your favorite model goes above and beyond to keep you safe.