The New Hyundai Elantra: Next Stop, Adulthood
The new Hyundai Elantra is the perfect car to transition you into the next phase of life in Waynesboro, VA. It's sleek, smart, and practical, all while remaining fun and spontaneous.
Your first adult-car is by your side through some of your most significant moments in life, from graduating from college to starting your next journey, whether that's grad school or entering the workplace. You need a reliable car with the safety, conveniences, and tech that will take you through the years the many new phases in your life, and the Hyundai Elantra is here to join you for the ride.
At Harrisonburg Hyundai, we want to help in any way we can, which is why we offer an exclusive saving for college graduates to help with the cost of leasing or buying an Elantra.
Safety For Everyone
When you're driving, you have to think about the safety of not only you but everyone around you, whether that includes your passengers, pedestrians, or other people on the road. In the Hyundai Elantra, you can equip your model with safety features that look out for everyone. The Automatic Emergency Braking with Pedestrian Detection is always on and looking out for potential collisions.
It only takes a second for a distraction to grab your attention away from what's ahead of you, and this feature will automatically stop your forward progress if it happens. You'll find plenty of other safety features to boost your driving confidence, such as Blind Spot Detection with Rear Cross-traffic Alert, Rearview Camera with Dynamic Guidelines, and Lane Departure Warning and Lane Keep Assist.
Choosing your next car means you have the freedom to select which features you know will benefit you the most as a driver. If you want to see these safety features in action, contact us on our website using our live chat/text box or give us a call at (540) 908-4670 to test-drive them in person.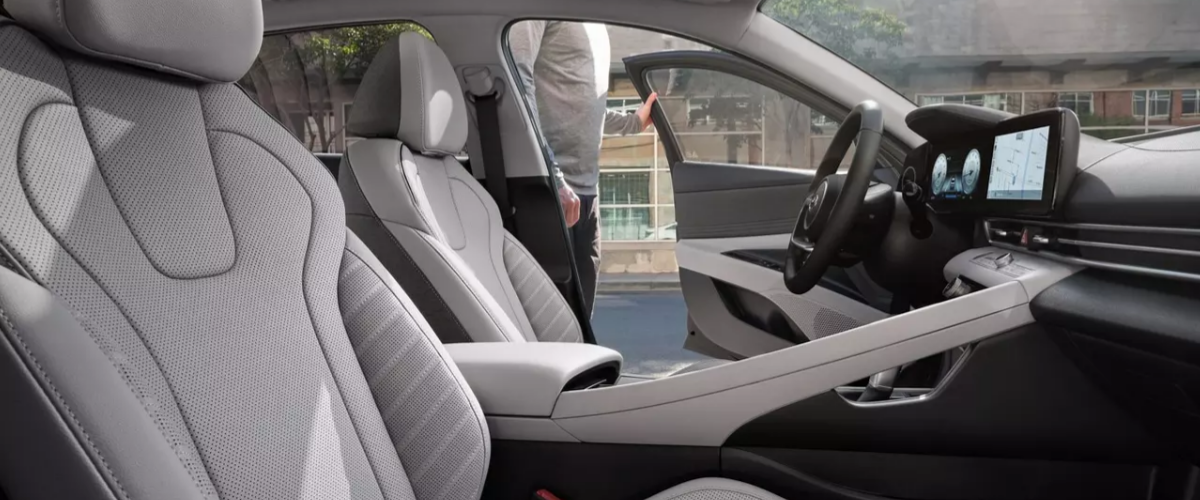 Convenient Must-Have Touches
You're living in a digital age that gives you control over everything from your home's AC to your car. All through your smartphone and even your smartwatch. Whether you're a loyal Apple consumer or a die-hard Android supporter, you'll love being able to connect your smartphone to Apple CarPlay or Android Auto. These technologies allow you to communicate with Siri or Google and ask them to play you and your friends' favorite playlists or give you directions to the new, local restaurant you've been dying to try out.
For more on the go ease, your Hyundai Elantra will also come with a free three-year Blue Link subscription. Syncing your fast-paced life has never been easier. You can tell the Blue Link app to remotely lock and unlock your car with your voice or with a touch of a button on your phone. It's even compatible with your smartwatch. The app also lets you start and stop your Elantra, set the cabin temperature, and more.
Being An Adult Is Hard - Driving An Elantra Makes It Better
Entering your next stage in life will be an adventure, and Hyundai wants to make your transition better in a Hyundai Elantra. Test-drive the six available trims and find your perfect fit. If you have any questions, our sales specialists at Harrisonburg Hyundai are prepared with answers to make your leasing or buying experience stress-free.
Buying your next Hyundai Elantra doesn't have to be complicated. At Harrisonburg Hyundai, our team is here to help you throughout the process. Experience the Harrisonburg difference when you shop with our experts. We're just short drive from Waynesboro, VA, and we look forward to seeing you soon!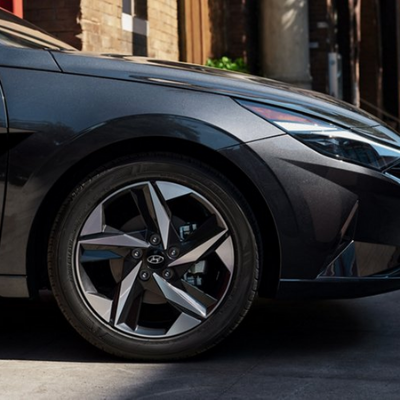 Get Much More in the Hyundai Elantra
When you own a new Hyundai Elantra, you're confident in every mile you spend behind the wheel; and because you know the quality and reliability of Hyundai, you know that means many, many miles. That confidence in what comes under the hood is matched with the confidence you need in the safety of you and your passengers. Ask the dedicated Harrisonburg Hyundai team of pros about the Hyundai Elantra to see how the your favorite model goes above and beyond to keep you safe.