The Hyundai Ioniq Hybrid Comes To Life
Welcome to the future, and it belongs to the Hyundai Ioniq Hybrid. See us at Harrisonburg Hyundai in Harrisonburg, VA, and take on this inventive and stellar mid-size hybrid from Hyundai.
Get ready to stun your friends and family with the all-new Hyundai Ioniq Hybrid. Unlike any you've seen before, this hybrid is with smooth styling and the updated technology you deserve. Learn more about this iconic vehicle from Hyundai, and then visit Harrisonburg Hyundai near Harrisonburg, VA, to see the magic for yourself.
Energy That Works
Why do people purchase hybrid vehicles? There are many reasons, but one is definitely having the fuel efficiency, which only comes from battery power. The Ioniq beats out the rest with its stunning 57mpg city, 59mpg highway all in one charge.
The battery in the Ioniq is also a marvel; coming with an advanced lithium-ion polymer battery, it's one of the most efficient on the market today.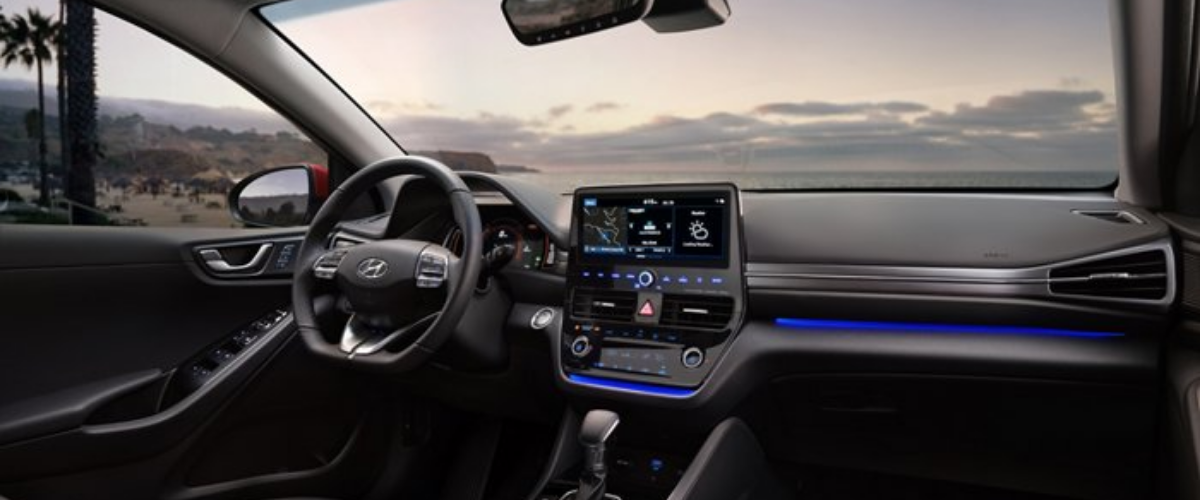 Still Safe
You won't have to worry about feeling secure and safe in your all-new Hyundai Ioniq Hybrid. Besides having standard safety features like a rearview camera and cruise control, the Ioniq has lane assist alerts available and automatic emergency braking with pedestrian detection.
You'll love driving your Hyundai Ioniq Hybrid while having peace of mind on the road. Not only can you go further in this hybrid, but you can also get where you are going with the safety you want.
Includes Comfort
Since the Ioniq's battery has been placed under the rear passenger seat, this hybrid is high on both comfort and space. 60/40 split-folding rear seats mean more room for the things you want, whether it's cargo or more friends for the journey.
The Ioniq beats out the competition in terms of space, which you'll love having on any trip. You can bring almost anything you need to along on your next journey with ease in this fun-to-drive hybrid.
Harrisonburg Hyundai Leads The Way
You can trust Harrisonburg Hyundai when it comes to your next vehicle purchase. You're sure to find the perfect Hyundai Ioniq Hybrid model among our diverse selection. Visit us near Harrisonburg, VA, and the team will answer any questions about this exciting Hybrid from Hyundai.
When you shop at Harrisonburg Hyundai, you get peace of mind, knowing that you have the best team to back you. You also get one of the best warranties in America. You can't beat that! Ask our team today about how you can take advantage of this fantastic warranty from Hyundai.
Get A Piece Of The Future
Are you ready to drive into the future? You can, with the new Hyundai Ioniq Hybrid. Take your driving experience up a notch and feel the power and efficiency of this Hybrid driving machine. Visit Harrisonburg Hyundai and take the Ioniq for a spin around the block; you'll be happy you did.
Our team is here to answer all of your questions and help you get the financing you need to purchase your new Hyundai Ioniq Hybrid, so stop by and see us today!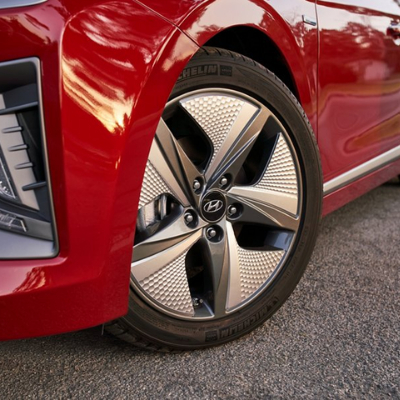 Get Much More in the Hyundai Ioniq Hybrid
When you own a new Hyundai Ioniq Hybrid, you're confident in every mile you spend behind the wheel; and because you know the quality and reliability of Hyundai, you know that means many, many miles. That confidence in what comes under the hood is matched with the confidence you need in the safety of you and your passengers. Ask the dedicated Harrisonburg Hyundai team of pros about the Hyundai Ioniq Hybrid to see how the your favorite model goes above and beyond to keep you safe.