Own the City Streets
The Hyundai Venue is smart, stylish and ready to own the city. The adventure begins at Harrisonburg Hyundai near Staunton, VA.
The Hyundai Venue was created for an urban lifestyle. Compact and durable, this SUV was also designed to get around - and to do it efficiently. The best part is - because it's a Hyundai, you'll enjoy premium safety technology, fantastic entertainment features, and top-notch quality. Add in the personalized experience you'll find with the Harrisonburg Hyundai team, and you've got a can't-lose combination.
Raising the Bar on SUVs
Compact SUVs have been all the rage in recent years. Hyundai doesn't disappoint with this new model. The Venue is the smallest and most affordable SUV on the market. Being rated for high-quality, it beats all of its competitors, like the Nissan Kicks. Just because it's small and priced at an incredible value, doesn't mean Hyundai held back with the bells and whistles. You'll enjoy amazing technology and safety features, ensuring that you will have the latest and the greatest compact SUV on the market.
Learn more about this exceptional SUV when you take the full tour of your ideal Venue model - right here at Harrisonburg Hyundai.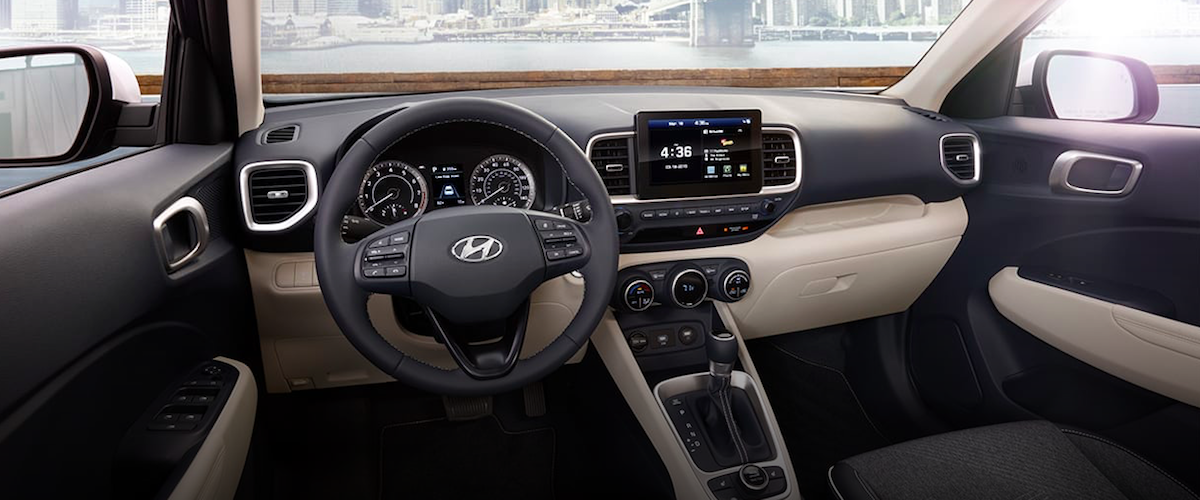 Big Value, Little Price Tag
Just like other Hyundai vehicles, the Venue opens at an exceptional price, coming in under $20,000 MSRP. I addition to that low price, the gas mileage is expected to be around 32mpg combined. That means you will have a quality vehicle with exceptional value when you decide to drive a Hyundai Venue.
With impressive safety ratings and advanced technology, the value you are getting for your dollar becomes even more substantial, compared to other models in its class. This leaves no doubt that the Venue is the right choice for your budget and lifestyle.
Ultra- Advanced and Ultra-Modern
The Venue has some pretty fantastic standard tech, too. You'll get Hyundai SmartSense, which includes but is not limited to forward collision alert, driver attention warning, and lane-keep assist. Trust us when we say these features will come in handy when you are zooming around on that commute to work. Keep yourself and everyone else safe with this state-of-the-art technology.
Along with spectacular technology comes a modern look and feel. With two-tone options and with curves and edges, this SUV is made to turn heads on the street.
The Perfect Compact SUV for You
The Hyundai Venue is shaking things up a bit with its small size, small price, and big possibilities. Are you ready to take on your next adventure with this spectacular SUV? From your daily drive to work, long vacation road trips, or even those quick weekend getaways, this SUV is ready for whatever you want to do.
Stay safe, connected, and be modern when you choose this SUV that is changing the direction of the car industry. Here at Harrisonburg Hyundai, we are one of the first to carry this spectacular vehicle. Contact us today or stop by to make sure you get to experience everything that's waiting for you in the new Hyundai Venue.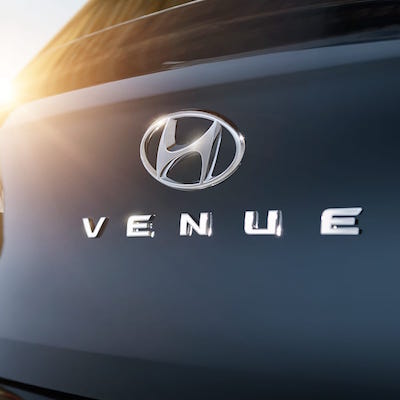 Get Much More in the Hyundai Venue
When you own a new Hyundai Venue, you're confident in every mile you spend behind the wheel; and because you know the quality and reliability of Hyundai, you know that means many, many miles. That confidence in what comes under the hood is matched with the confidence you need in the safety of you and your passengers. Ask the dedicated Harrisonburg Hyundai team of pros about the Hyundai Venue to see how the your favorite model goes above and beyond to keep you safe.