A Comparison Of Two Excellent Hyundai Sedans
If you've been looking at getting a new car that's comfortable, affordable, and offers excellent performance, you've probably debated between the 2022 Hyundai Accent vs. Elantra. Both models are one of the most popular the automaker has to offer, and Harrisonburg Hyundai is here to break them down for you.
They both offer excellent fuel economy, are perfect for drivers of all needs, and come with a range of features worth a second look. Today, it's a showdown of the Hyundai Accent vs. Elantra. Read on to see which model best fits your life's demands.
First Glance: Hyundai Accent vs. Elantra
Both the Hyundai Accent and Elantra offer a similar body style. The Hyundai Accent is more compact, while the Hyundai Elantra offers a really sporty and sleek design. They're both small and are perfect for all sorts of drivers.
Power And Performance
Both the Hyundai Accent and Elantra offer excellent gas mileage. The Hyundai Accent takes first place with an EPA rating of 33 MPG in the city and 41 MPG on the highway. While a tad lower, the Elantra still holds its own with an EPA estimate of 25 to 33 MPG in the city and 34 to 43 MPG on the highway.
Both models come standard with front-wheel drive. The Accent features a 1.6 4-cylinder engine that puts out 120 horsepower. The Elantra has two engine options: a 2.0 L 4-cylinder engine that puts out 147 horsepower and a 1.6 L 4-cylinder engine that puts out 201 horsepower.
With these engine options in mind, you can expect the Accent to offer a little less torque, meaning it won't provide the same level of handling as the Elantra. On the flip side, this makes a Hyundai Accent a little more desirable regarding the overall price point, as insurance companies tend to charge cheaper premiums to vehicles that offer less torque.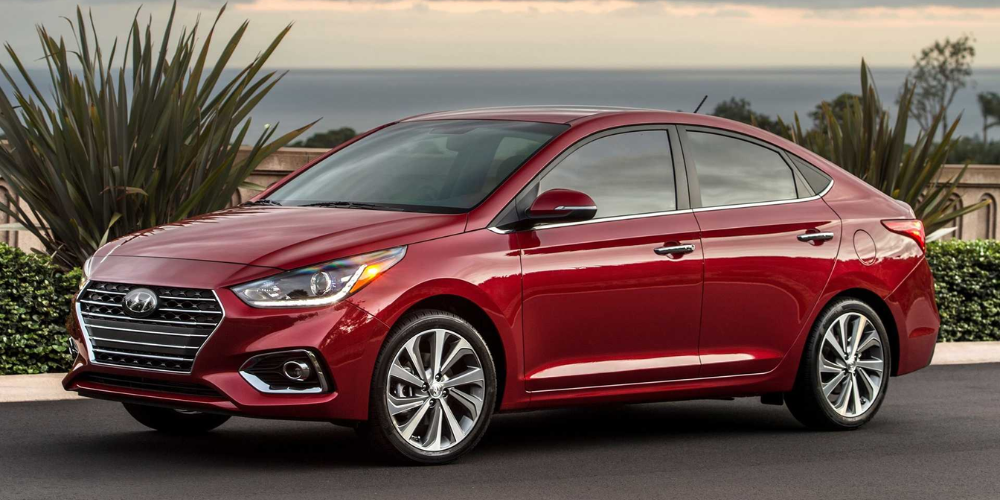 Comfort Features
Both models offer a range of comfort and tech features. Regarding comfort, you'll find just a little more room in the Elantra but not by much. You can also expect about the same amount of legroom in the Accent and the Elantra.
As far as tech features go, you can generally look forward to the Elantra offering a wider variety of tech and connectivity options. If you value having a great audio experience as you drive, you'll likely enjoy the Elantra with its USB port connections, voice recognition, and connectivity via Apple CarPlay and Android Auto.
The Accent features similar tech options but not to the extent as the Elantra. For example, the touch screen infotainment systems with the Accent will tend to be smaller than the options available in the Elantra.
Price Point
You'll find that the 2022 Hyundai Elantra is priced just a tad higher than the Hyundai Accent. The Accent is offered at an MSRP ranging from $16,000 - $19,950 while the Elantra has an MSRP of $20,000 - $20,950. Of course, depending on your powertrain and comfort and tech packages, you can expect the price points to fluctuate a bit. If you are on a budget, turning to the Hyundai Accent might be the best bet for your wallet.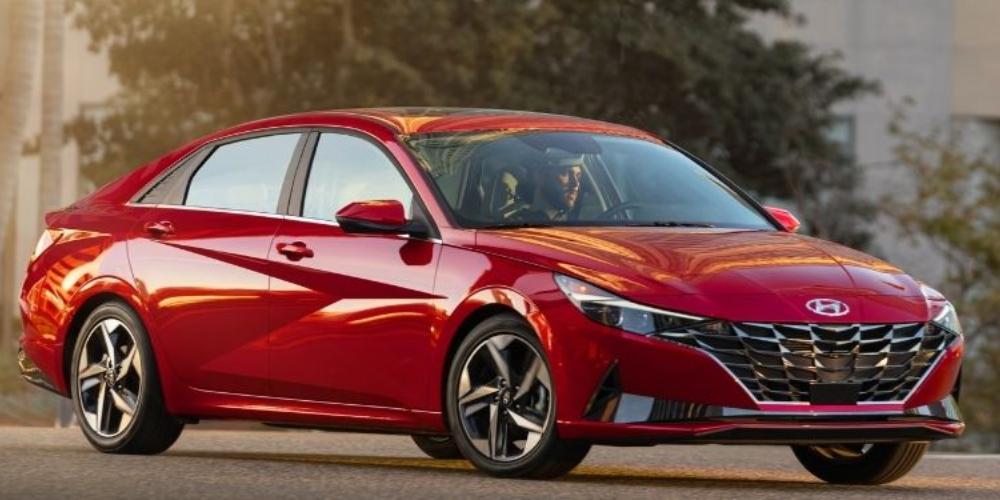 2022 Hyundai Accent vs. Elantra: Final Verdict
When it comes to the 2022 Hyundai Accent vs. Elantra, it isn't easy to settle on a clear winner. Both vehicles offer exceptional features that drivers can appreciate. However, certain aspects make either of these models better than the other.
If you are someone who values comfort, tech integration, and excellent handling, the Elanra might be a great fit for you. On the other hand, If you're looking for a vehicle that offers exceptional gas mileage and is budget-friendly, you may want to consider the Hyundai Accent.
Overall, both models offer excellent gas mileage, are versatile, and are rather comfortable considering they're compact cars. With features like this, you'll be a winner regardless of if you go with the Elantra or the Accent.
Visit Harrisonburg Hyundai For Your New Hyundai Sedan
To check out these two models in person, stop by Harrisonburg Hyundai to speak with a knowledgeable team member who will allow you to explore both in more detail.