More Space. More Power. Lower Price.
Exploring used SUVs is a great way to find your next family or work vehicle without breaking the bank. Stop by Harrisonburg Hyundai in Harrisonburg, VA, and find your next great deal today.
Sports Utility Vehicles (SUVs) have gained popularity because they are bigger and taller than regular vehicles. They come with a higher roof that allows drivers to get a better view of the road. SUVs are also well-loved because of their higher ground clearance that helps creates adventures off-road.
Everyone from adrenaline junkies to soccer moms and dads is flocking to SUVs for their daily commutes, workhorses, and weekend get-a-ways. With so many SUVs on the road, fantastic used SUVs are in high demand. Luckily, the professional and friendly staff at Harrisonburg Hyundai can help you explore your options to find the perfect SUV for your life. Stop by today.
What's Your Best Fit?
SUVs come in every size and shape imaginable. From the compact Hyundai Nexo to the spacious three-row Hyundai Palisade and everything in between, the possibilities are endless. Regardless of which size you desire, your SUV will stand out on the road and in your driveway.
At Harrisonburg Hyundai, we have an extensive collection of used SUVs that will catch your attention. From the Hyundai Santa Fe to the environmentally friendly Hyundai Kona EV, you won't have any trouble finding your dream SUV.
Browse our entire collection of used SUVs right on our website. Ask questions or even schedule a test drive without stepping outside your home.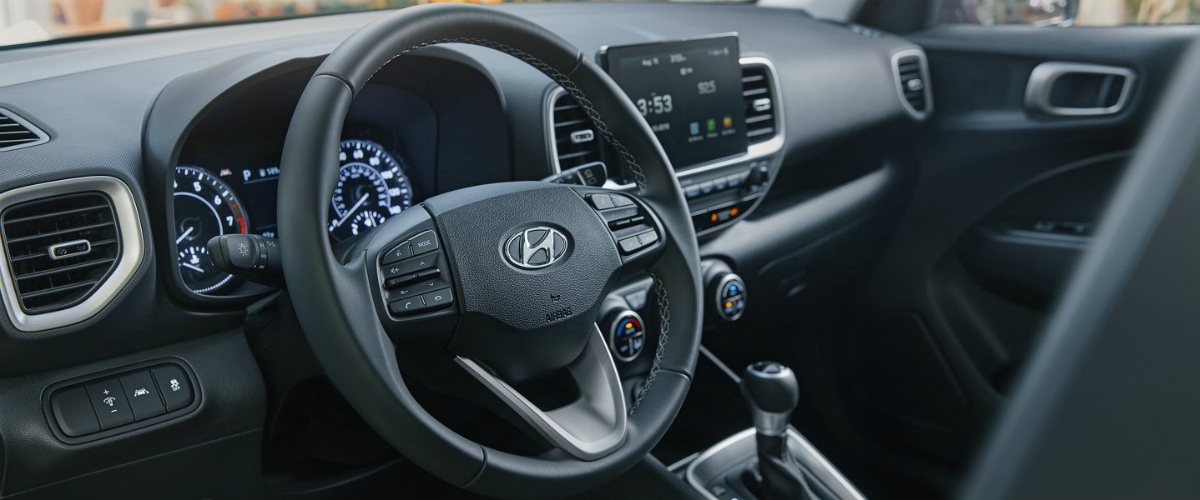 Save Money Across The Board
It used to be that SUVs had a reputation for burning through fuel. Modern options have made so many advancements that SUVs can even out-perform cars on the road. Of course, those who really want to limit their stops to the gas pump can explore hybrid options as well.
Used SUVs also come with a more attractive price than new models. Pre-owned SUVs retain their value, cost less to insure, and won't hurt your wallet as much with taxes. With the Harrisonburg Hyundai finance team, you'll even find an attractive financing rate to ensure you can save even more.
Fill out a finance application online, and let us help you find a great deal.
Increased Safety Both Near And Far
SUVs are built with safety in mind. Their higher profile gives you a better view of the road and their strong frame, you can drive with confidence. Mix a firm foundation with the new advances in driver-assist tech like blind-spot monitoring, lane assist, and more.
Stop by our showroom to see some of the most advanced safety systems in action today.
Family Owned And Operated
When you shop with Harrisonburg Hyundai, you're joining our family. We've been providing stellar service to the Harrisonburg area since 1989 to the Harrisonburg, VA area. Since you're a new member of our clan, we're happy to offer our lifetime warranty with state inspections for life on all qualifying vehicles. We even honor our military with special incentives and discounts. Don't let buying a used SUV bring you down; stop by today and let us show you the Harrisonburg difference.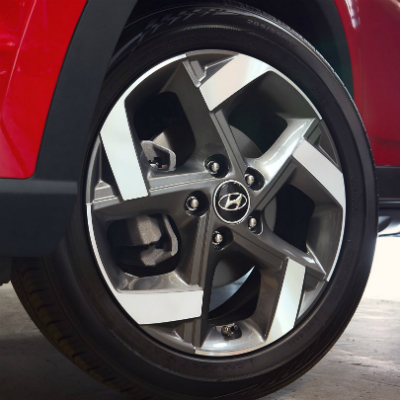 Get Much More in a used SUV
When you own one of our used SUVs, you're confident in every mile you spend behind the wheel; and because you know the quality and reliability of our vehicles, you know that means many, many miles. That confidence in what comes under the hood is matched with the confidence you need in the safety of you and your passengers. Ask the dedicated Harrisonburg Hyundai team of pros about our used SUVs to see how the your favorite model goes above and beyond to keep you safe.